ReaL
church, Real People
NSP is a Spirit-led church existing to serve Danvers, Massachusetts and the surrounding area. Our mission is to live the Great Commandment, love God and love people. Our purpose is to fulfill and the Great Commission, reach all nations and make disciples. NSP is a place where people from all background and walks of life can come together and find a common ground where we love people for who they are, while we work to become true disciples of Jesus Christ.
Sunday Worship - 11 am
Wednesday Bible Study - 7:30 pm
2 Buxton Rd
Danvers, MA 01923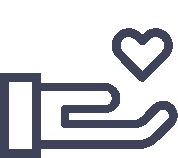 Thank you for your generosity in helping to support us in our mission to plant churches and reach the people of the Boston Metro area.